Superleague & Majorleague
Superleague and Majorleague is an inter club/venue competition run by Indoor Sports Victoria all over metropolitan Melbourne and country Victoria. It provides elite and social players the opportunity to be selected to represent Victoria at National Championships and in turn the chance for Australian selection.
Our representative teams are called the Northcote Knights and we pride ourselves at this level of competition. Over the years we have always maintained a high standard in all the sports that Indoor Sports Victoria has offered at this level. They include Indoor Cricket, Indoor Netball, Indoor Soccer and Indoor Beach Volleyball, where we have participated and won numerous premierships and tournaments though out Victoria and Australia. We have a proud history and on four occasions we have been Club Champions of Victoria.
We are always keen to recruit new players and can state that we are one of the most passionate clubs in Melbourne, that go that extra step to make sure our teams and players have everything they need to be successful.
Superleague is run from April to August while Majorleague is run from October to March. There are also Zone tournaments where we combine with other centers and we are called the Northern Pirates.
If you are interested in becoming a Knight, please don't hesitate to contact us, where you will receive a warm and hospitable welcome to the club. You can also keep up to date with the latest news on the Northcote Knights on Facebook, Twitter and our email newsletters.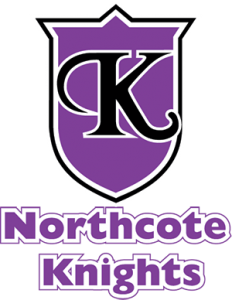 More information